First Eleven (classical formation)
[See all Postcards | See all Teamsheets]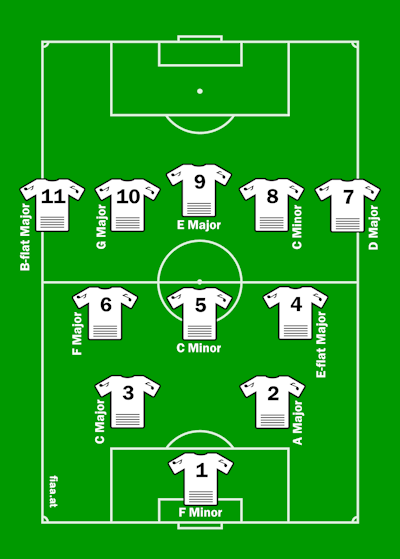 Our first (and, so far, only) postcard without text.
One theory is that we wanted to present the team stripped to its essence, devoid of commentary, and free for subjective interpretation by the observer.
Another (more likely) theory is we were lazy.
The postcard
We do not currently sell postcards direct to the public, but please contact us if you are a business, museum, gallery or store.
Postcard preview (note that for reasons of space the actual postcard text may differ to the above):